Regular price
$114.00 USD
Sale price
$28.50 USD
Unit price
per
Sale
Sold out
The Graybox Sessions Bundle gives you instant access to all six sessions (provided in multitrack loop, Logic Pro sessions and Ableton sessions), all at a 50% savings. This massive bundle of complete song tracks features over 9 GB of pristinely recorded audio.

Included in the bundle:
Sweet Blues Shuffle
Heavy Drop D
Power Funk
Retro Soul
Rock of The 70s
Smooth 80s

About The Graybox Sessions:
What happens when you take the world's greatest rhythm sections and sit them together in one of Nashville's top studios to lay down complete, multitrack songs based around classic grooves? The result is The Graybox Sessions. 
This bundle of six sessions features a power trio of musicians including Jay White on bass, Marcus Finnie on drums, and Adam Smith on guitar. All tracks were recorded at Nashville's Graybox Studios and cover a vast range of grooves and genres including funk, rock, blues, soul and more. These sessions give you the flexibility of working with loops along with the depth and control of a multitrack format, including customized Logic and Ableton sessions:
About Multitrack Sessions:
Do you want to take 100% control of your mix? The Graybox Sessions is the series you've been waiting for. With eleven channels of audio included with every loop (including bass, guitar, kick, snare, tom, floor tom, hi hat, overheads and room mic), The Graybox Sessions combines the flexibility of loops with the creative control of multitrack sessions.
Just drag and drop into any DAW and instantly start mixing to your own taste. Want more kick? Just raise the fader. Looking for more high end in the cymbals? Just add some EQ to the overhead channels. Every song section (intro, verse, chorus, etc.) has its own collection of Multitrack Loops, allowing you to drag and drop into any DAW and instantly start mixing. 
Are you an Ableton or Logic user? The Graybox Sessions include both Ableton and Logic Pro session formats, giving you instant access to fully-mixed and arranged sessions. From intros to verses, choruses to bridges, our Multitrack Logic Pro and Ableton session let you hit the ground running with the tracks already arranged in song format. You even have control over the tempo, with the ability to speed up or slow down the entire session, keeping all of the multitracks in synch and locked to the grid.
Works in all DAWs:


Product Specs:

All sessions feature loops organized and named with the following song structures to help quickly build your own arrangements:
- Intros
- Verses
- Choruses
- Bridge
- Fills
- Endings
Each loop folder contains 11 audio tracks which include the following audio stems:
- Bass
- Guitar
- Kick In
- Kick Out
- Snare
- Rack Tom
- Floor Tom
- Stereo Overheads
- Snare Top
- Snare Bottom
- Room

- Instant Download
- 100% Royalty-Free
- High Quality 24 Bit 48 KHZ WAV Audio
Share
View full details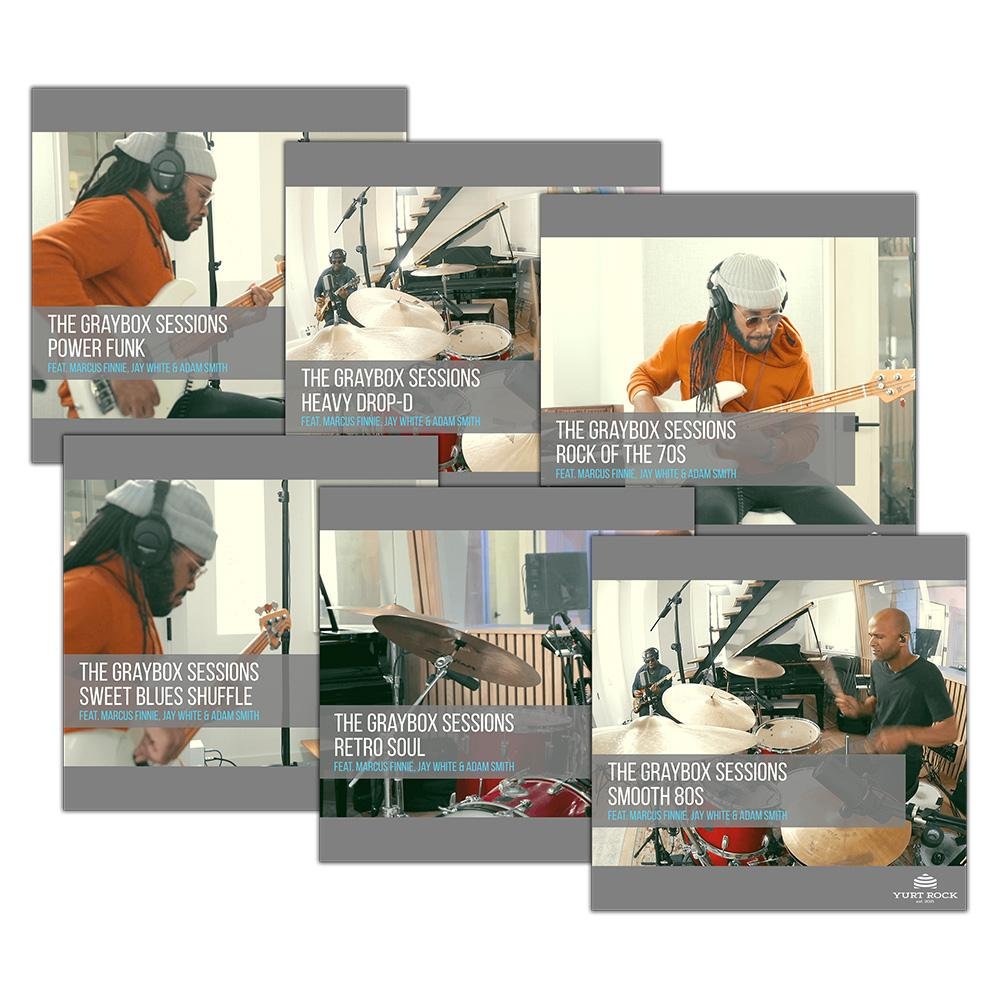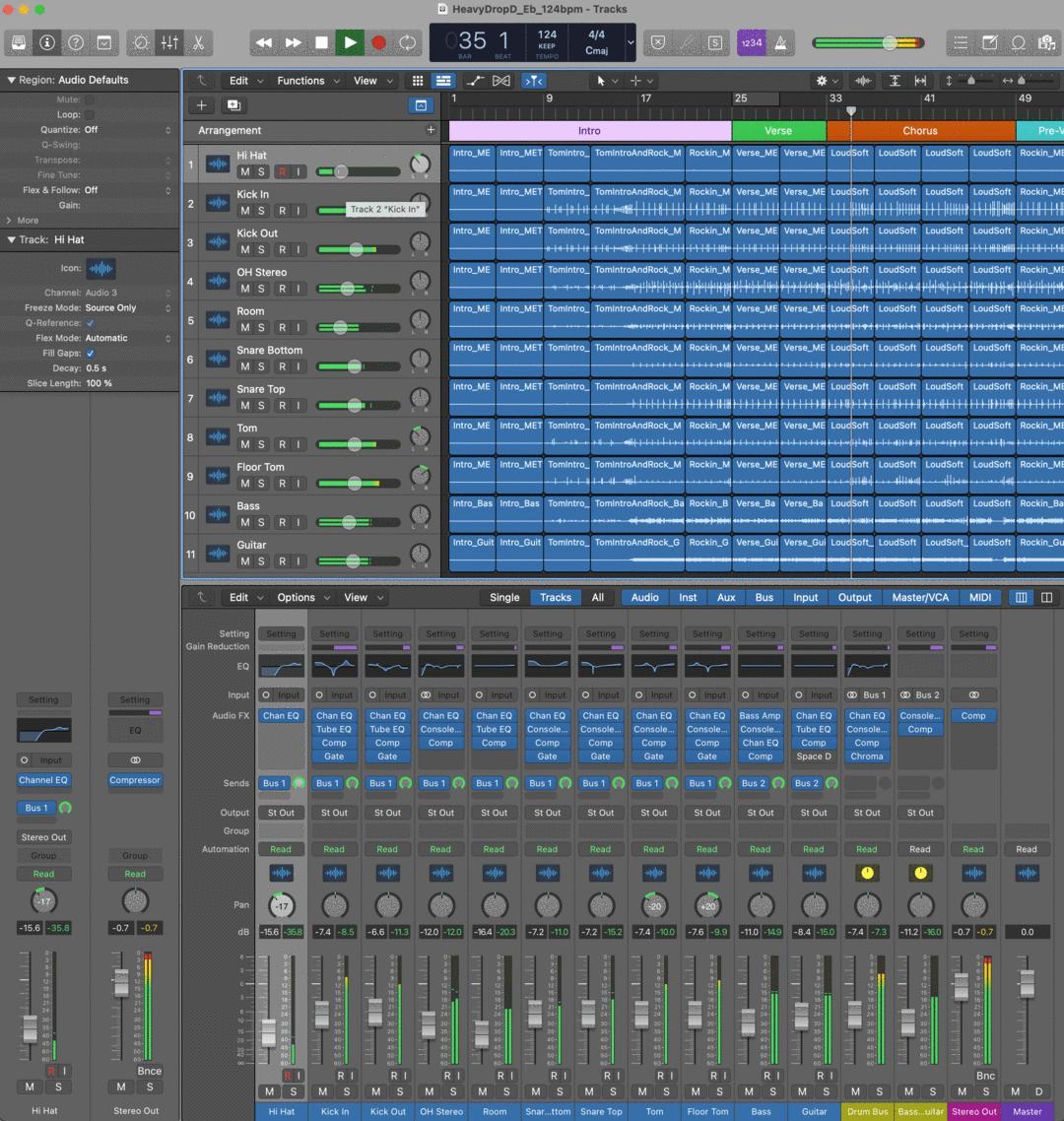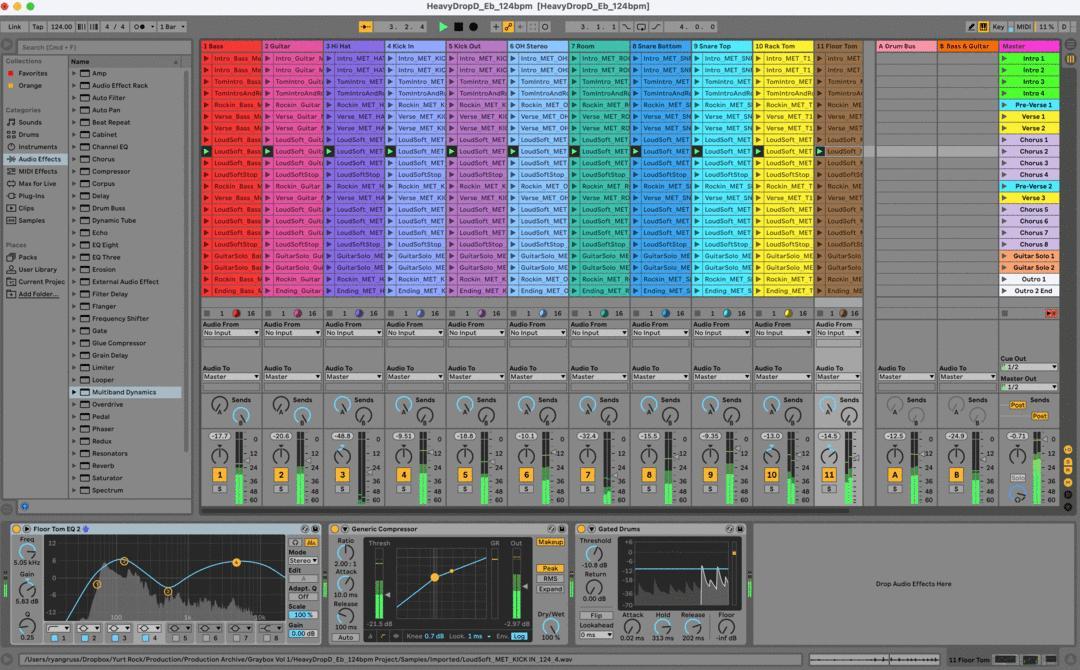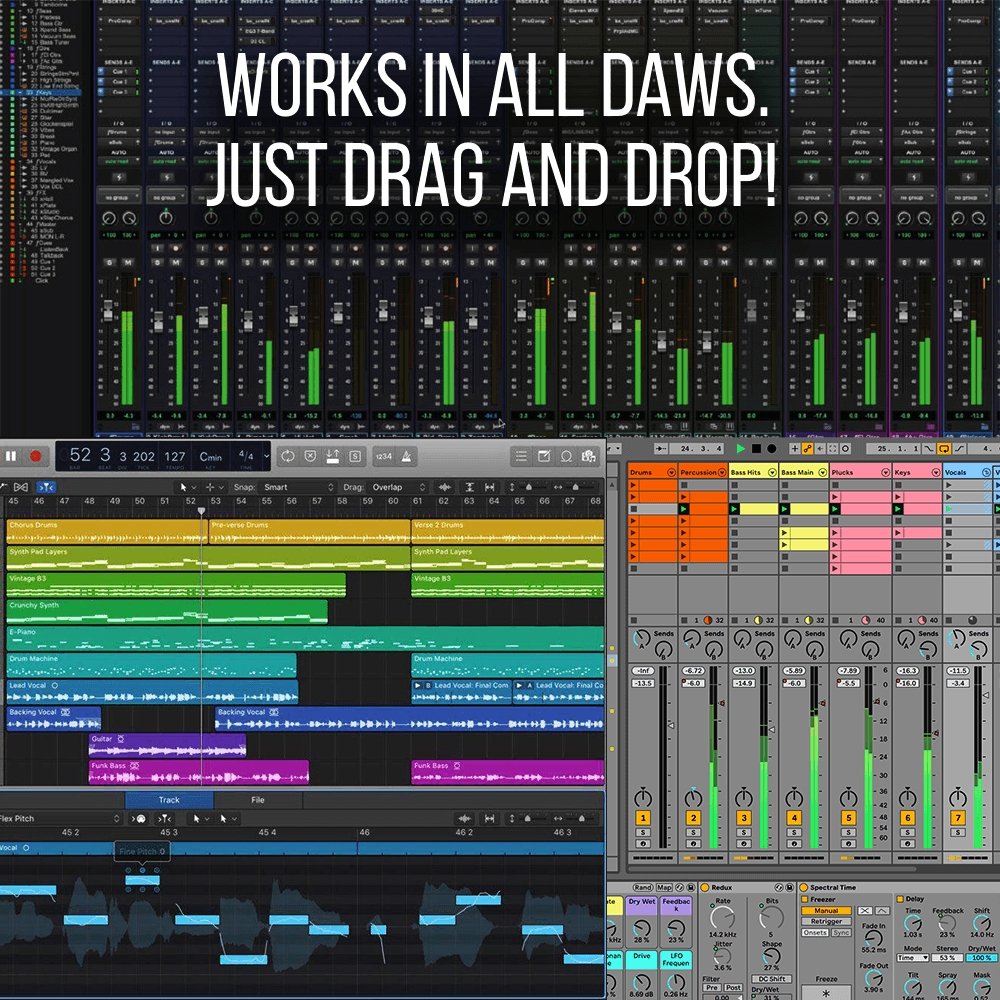 Have a question? Welcome To The FAQ Section:
How will I receive my order?

Immediately following checkout, you will receive an email containing your download link(s) & you will always have access to your files.
List another frequently asked What do you mean by "works in all DAWs"?

For each release that you download, we provide everything into organized folders (by bpm and tempo) that allow you to quickly find the loops and samples that you're looking for. From there, simply just drag and drop the file into Logic, Ableton, Pro Tools, FL Studio and any other DAW that you might be using.
Yurt Rock products are 100% Royalty-Free. What exactly does this mean?

This means that you can use any of the loops purchased from Yurt Rock in your own songs and you are free to sell the recording commercially without owing us any money. It's that simple.