Regular price
Sale price
$39.00 USD
Unit price
per
Sale
Sold out
There's a special, magic spark that happens when you get two incredible musicians together in a studio, let the tape roll, and capture the "lightning in a bottle" moments that occur when the recording light turns on. That's exactly what happened back in 2018 when Charlie Hunter and Carter McLean gathered in a remote Connecticut studio to lay down this vast series of grooves exclusively released by Yurt Rock.
Charlie Hunter & Carter McLean Vol 1 features eight different sessions, each organized by tempo and feel, resulting in hundreds of unique loops that act as the perfect building blocks for song creation. To take things a step further, we isolated Carter's drums and Charlie's guitar into individual loops, allowing you to mix and match various elements, resulting in an almost endless amount of groove variations and flavors.
Want to save over 90%? Download The Ultimate Bundle and get instant access to every library in The Yurt Rock catalog!

Works in all DAWs:


Product Specs:
Number of Loops: 662
Number of Sessions: 8
File Size: 1.9 BB

- Instant Download
- 100% Royalty-Free
- High Quality 24 Bit 48 KHZ WAV Audio
About Carter McLean:
Carter was born in San Francisco and shortly thereafter moved to Connecticut. This is where McLean listened to and fell in love with music and especially the drums. At age 10, he started his journey as a musician. Broadway wasn't even on his radar when he started working at Manny's Music in Manhattan just prior to 9/11. The self-taught musician had just wrapped up his studies at University of Colorado, Boulder and was hoping to land a gig with someone like Sting, Peter Gabriel or Paul Simon. But then, while working his shift and playing at the store, he got noticed by a vet of Stevie Wonder's band Dennis Davis and got invited to play with legendary musician Roy Ayers in Harlem. While touring with Melvin Sparks in 2002 McLean was approached to be a sub at The Lion King in NYC. This eventually lead to McLean taking over the chair at the hit show in 2011.

From Charlie Hunter to the Lion King on Broadway, McLean has been busy touring and doing studio work as well as having a busy teaching schedule. In addition McLean has shared the stage or recorded with Jamie McLean, Greg Holden, Charlie Hunter, Victor Wooten, Anthony Hamilton, Bernie Worrell (Parlament Funkadelic), Fred Wesley (James Brown), Shelby Johnson (Prince), Melanie Gabriel (Peter Gabriel) Leni Stern, Matt Duke and many others.

About Charlie Hunter:
Charlie Hunter is an American guitarist, composer, and bandleader. First coming to prominence in the early 1990s, Hunter plays custom-made seven- and eight-string guitars on which he simultaneously plays bass lines, chords, and melodies. Critic Sean Westergaard described Hunter's technique as "mind-boggling...he's an agile improviser with an ear for great tone, and always has excellent players alongside him in order to make great music, not to show off." Hunter's technique is rooted in the styles of jazz guitarists Joe Pass and Tuck Andress, two of his biggest influences, who blended bass notes with the melody in a way that created the illusion of two guitars.
Charlie Hunter & Carter McLean Live:

Share
View full details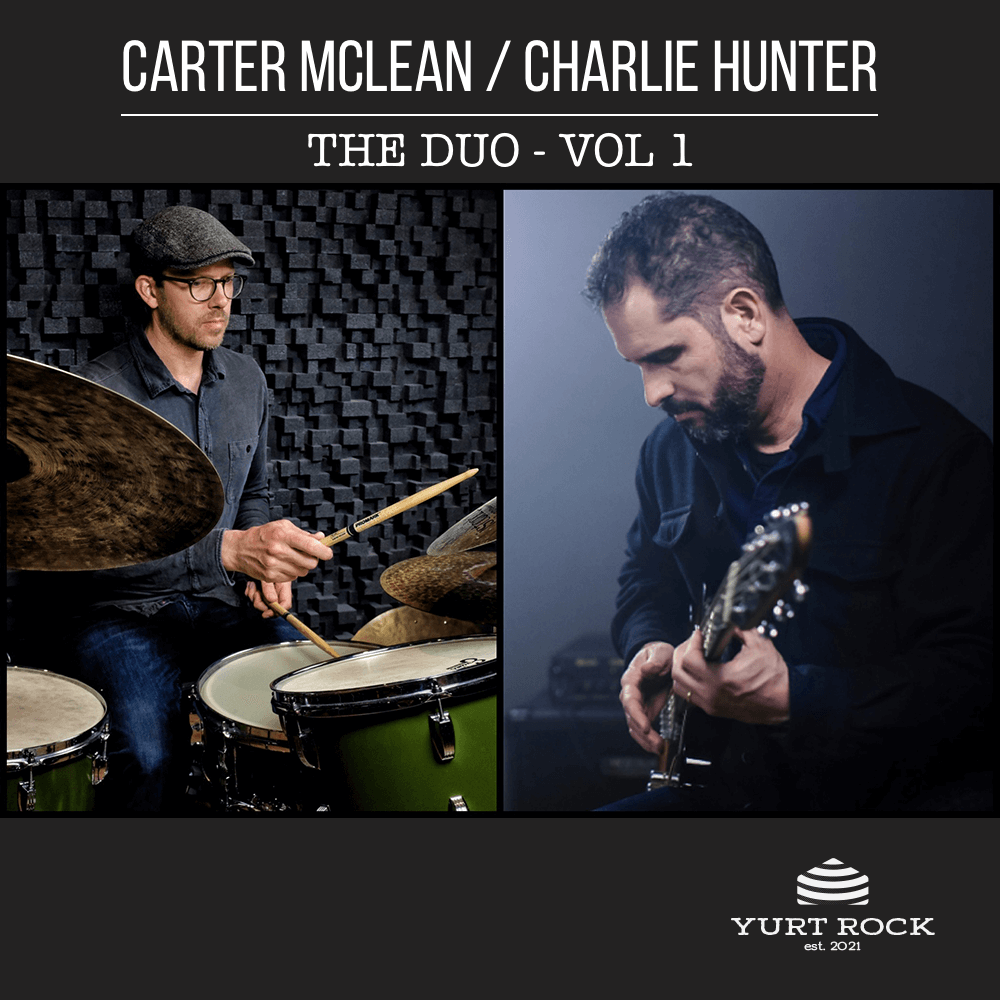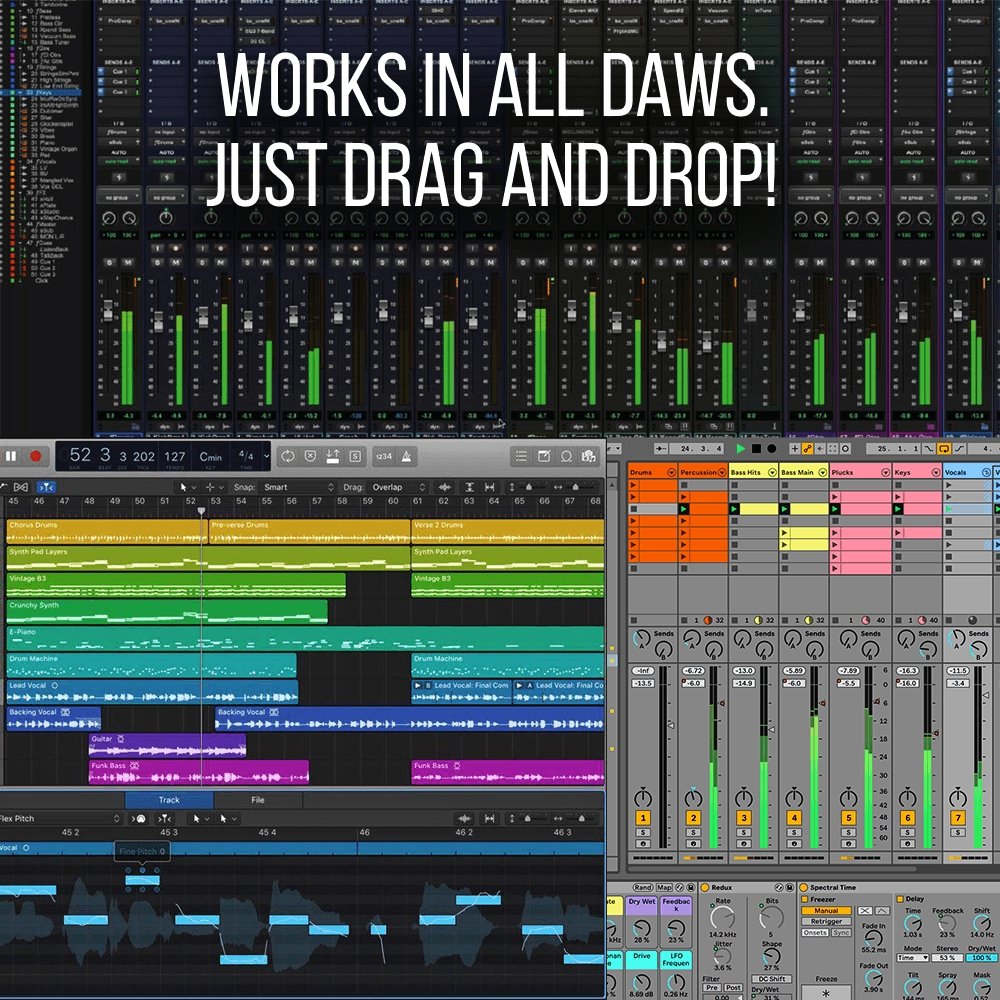 Have a question? Welcome To The FAQ Section:
How will I receive my order?

Immediately following checkout, you will receive an email containing your download link(s) & you will always have access to your files.
List another frequently asked What do you mean by "works in all DAWs"?

For each release that you download, we provide everything into organized folders (by bpm and tempo) that allow you to quickly find the loops and samples that you're looking for. From there, simply just drag and drop the file into Logic, Ableton, Pro Tools, FL Studio and any other DAW that you might be using.
Yurt Rock products are 100% Royalty-Free. What exactly does this mean?

This means that you can use any of the loops purchased from Yurt Rock in your own songs and you are free to sell the recording commercially without owing us any money. It's that simple.